Welcome to AGuidetoSedona.com
Your Guide to Sedona Hotels, Restaurants & Things to do!
A Guide to Sedona offers you the best advice and lowest price on Sedona Hotels and Things to do in Sedona.  Check out or Hotel listings to easily view Sedona hotels so you are in the know about all the wonderful places to stay in Sedona, AZ.
We offer Luxury Sedona Hotels and Resorts like L' Auberge de Sedona, Enchantment Resort and Mii amo Spa, as well as Sedona Rouge Resort & Spa and Amara Resort & Spa.  We also feature Sedona Golf Resorts like the Hilton Sedona Golf Resort and Spa and The Ridge on Sedona Golf Resort to name a few.  If you're looking for a Sedona Bed and Breakfast, we have you covered.  Our favorite Bed and Breakfast Inns are Adobe Grand Villas, Canyon Villa Bed and Breakfast, Casa Sedona Inn and Adobe Village Graham Inn.  For the budget minded travelers we offer budget hotels and motels as well as major discounts on all of our properties with our "Lowest Price Guarantee".
Things to Do in Sedona
Hiking and Vortexes: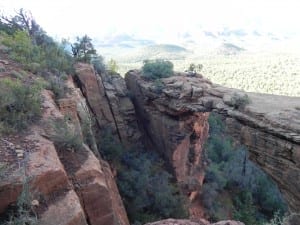 There is definitely no shortage of things to do here in Red Rock Country.  Hiking in Sedona is one of the area's favorite pastimes with thousands of miles of trails located in Sedona and the surrounding areas.  The local hiking trails and red rock formations are so full of beauty and energy that you could spend an entire lifetime exploring the hiking trails in Sedona and never have the same experience twice.  Some come to Sedona in order to visit a Sedona Vortex and experience the amazing energy surrounding these vortex areas.  The main vortex areas in Sedona are Airport Mesa Vortex, Bell Rock Vortex, Boynton Canyon Vortex and Cathedral Rock Vortex.  With a little effort and information, you too can have a vortex experience which some have called the most amazing experience of their lives. Visit our Sedona Vortex page to find lots of vortex information and directions on where the vortexes are.
Restaurants and Shopping: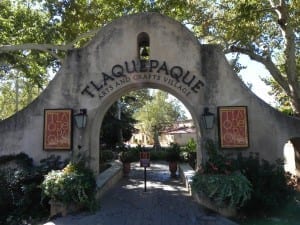 Sedona is also known for it's eclectic mix of dining, shopping and art galleries. There is no better way to spend the day than visiting the nooks and crannies of the local shops after a great meal in one of the Top Sedona Restaurants. Sedona is well known for local artists and art galleries. There is such a diverse flavor of the arts in Sedona and it is all on display here is Sedona's art galleries.
Golf and Spas:
If you want to play golf in Sedona, be sure to check out our Sedona Golf page where you will find information on the golf courses in Sedona and links to their golf websites. Or if you are looking for information on Sedona Spas and secluded retreats then be sure to visit our Sedona Spa page to learn all about the spas in Sedona and their services.